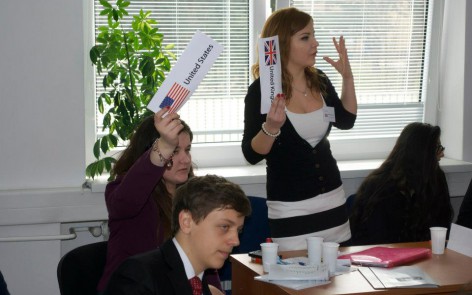 MUN procedure seems complicated and hard to follow. The truth is that once you get familiar with it there is nothing complicated about it.
Follow these steps to begome a good candidate:
1. Get familiar with MUN GLOSARY
2. Watch these videos (DO NOT forget – you have to understand the terms first! – step 1.)
Overview

Structure

Guide

Example

3. Study your topic carefully. Involve Internet, teachers, embassies, governments, UN, NON-profit organisations – whoever can give you relevant information. They all are willing to help MUN delegates.
4. ASK – whatever you need (milo@zamun.sk)
5. ENJOY YOUR DISCUSSION