ZAMUN
ZAMUN is an international Model United Nations conference with an intensive agenda. During 3 days all delegates experience a committee and General Assembly sessions. Our model keeps delegates focused and requires intensive work to develop vital skills - argumentation, communication, public speaking, work with information, negotiation, language skills and many more.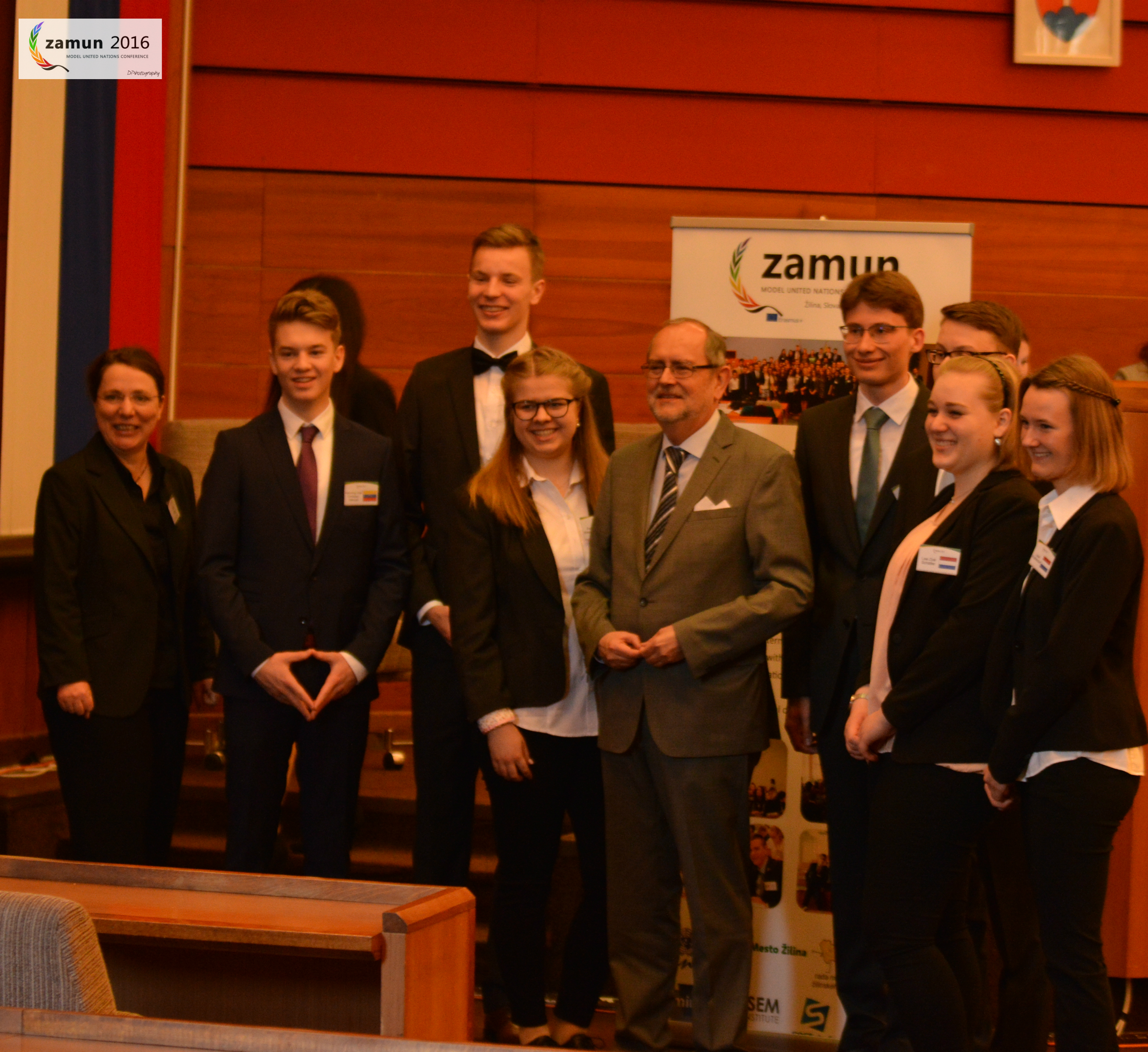 Opening Ceremony
During the Opening Ceremony honorable guests and conference Dais give their speeches and welcome delegates and Faculty Advisers (teachers) of the Žilina Model United Nations (ZAMUN, ESMUN and Frac). In their speeches guests address the conference topics and their importance for the present world. 
Among the honorable guests are Ambassadors and embassy representatives (e.g. USA, India, Germany, Greece, Israel, Spain, France), representatives of Slovak government and ministries, regional representatives (The city of Žilina and Žilina self-governing region) and official partners (e.g. United Nations Information Service Vienna, NGOs).
Secretary General officially opens the conference.
The Opening ceremony takes place on Thursday morning.
ZAMUN Committees
ZAMUN committees are simulations of real United Nations bodies, like UNSC, UNHRC, UNODC, DISEC, ECOSOC, IBC, WTO, UNEP, UNESCO. In every committee, each country is represented by ONE delegate. Committees are chaired by an experienced presidents, who organizes the whole session based on the Rules of procedure. The aim of every committee is to create a resolution - an official UN document, in which the countries presented in a committee offer solutions to a particular international issue. Ahead of the conference, presidents publish their Study Guide and each delegate is supposed to send a Position Paper - the official position of the represented country, related to the committee topic.
Every year, 4 ZAMUN, 2 ESMUN and 1 Frac committees are established and every delegate can choose their preferred one, based on the Country matrix (allocation of countries in committees).
Committees start their session after on Thursday afternoon and continue on Friday morning.
The Thursday evening program includes the relaxation in the exclusive SPA water-world Aphrodite Rajecké Teplice or individual activities.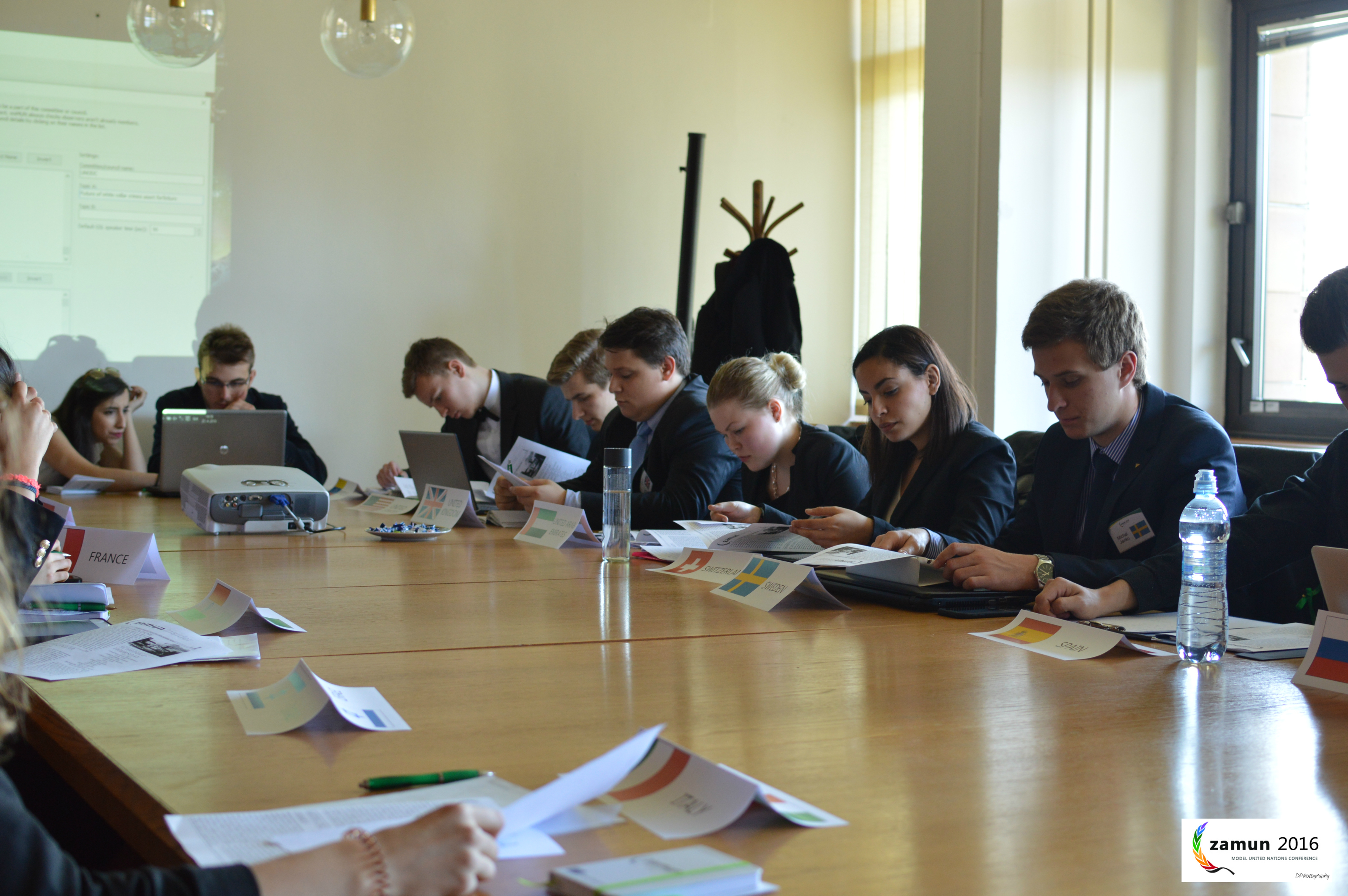 ZAMUN General Assembly
The General Assembly (GA) is a special committee where all delegates from committees gather and work together. Every country is represented by 2 - 5 delegates who work together as a team representing their country. General Assembly is chaired by a President and the aim of its work is to create a resolution solving a particular issue. The rules of procedure are the same as the rules used in committees.
Ahead of the conference, the President of GA publishes a Study Guide and each delegation (all delegates representing one country) is supposed to send one Position Paper - official position of the represented country related to the GA topic.
ZAMUN GA stars its session on Friday afternoon and continues on Saturday morning.
The Friday evening program includes a special reception for Faculty Advisers (teachers) and the Official Party for delegates.
ZAMUN Closing Ceremony
During the Closing Ceremony all Committee Presidents give their speeches to summarize their committee sessions and appoint the best delegates. The best delegation of the General Assembly is appointed as well. Every delegate receives a Certificate of participation.
Final speeches of honorable guests and the official conference closing speech by the Secretary General officially end the conference.
Closing Ceremony takes place in the premises of Old City Hall on Saturday afternoon.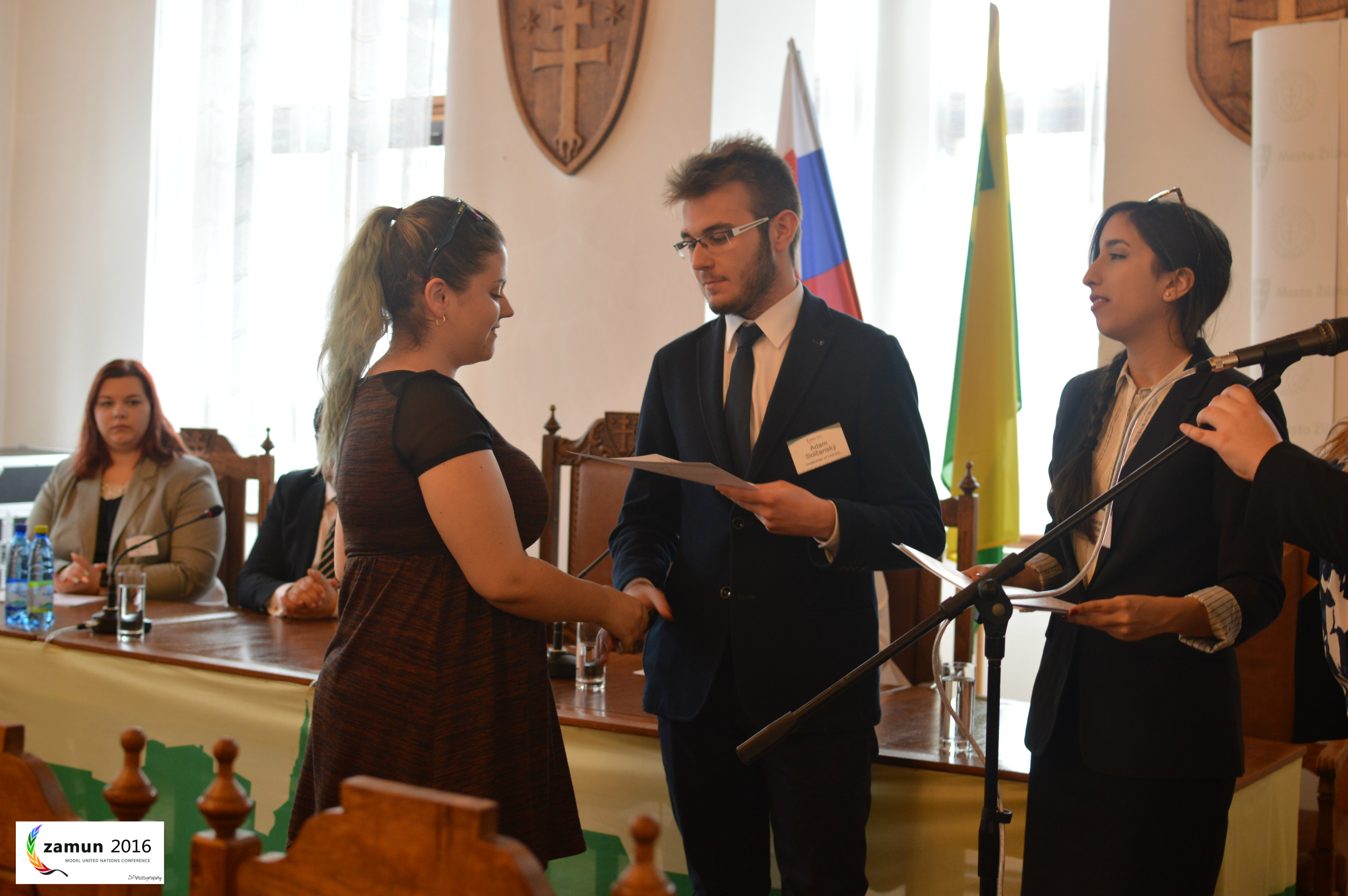 ZAMUN SCHEDULE
(click for detailed information/can be changed/detailed information will be added regularly)
Thursday ZAMUN
Friday ZAMUN